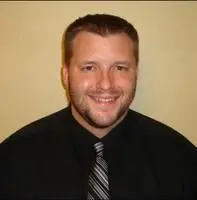 Blaine Moore, LCSW-S is a Clinical Social Worker- Clinical Supervisor that provides individual, couples and family counseling. Blaine maintains a private practice on the edge of downtown Fort Worth, TX. With over 15 years of clinical experience, he consults with a broad spectrum of clients struggling with various emotional, relational and behavioral issues.
Blaine is an interactive and collaborative therapist that incorporates Solution-Focused and Narrative Therapies into his therapeutic perspective. These approaches result in authentic conversations that are pragmatic and future/goal oriented. These conversations help to create space for clients reconnect to their strengths and preferences that may have been obscured while being under the influence of highly effective "problems" such as relationship issues, depression, anger, stress/anxiety and trauma/abuse. Once these strengths and preferences have been revealed it is usually much easier to see a future beyond the grasp of these "problems" that can lead to a world of new possibilities.
In addition to being a prominent relationship therapist, Blaine has presented at local, national, and international conferences including Tarrant County Sexual Abuse Advisory Council, Collin County Council on Family Violence, Imagine No Violence, Canadian Domestic Violence Conference and the European Brief Therapy Association conferences speaking on the topics of family violence, abuse, and trauma. Blaine has also been an instructor at the University of Texas School at Arlington Social Work Professional Development Program teaching on the use of Solution-Focused and Narrative Therapies.
Education
2006 MS Social Work from University of Texas at Arlington
2000 BA Psychology from University of Texas at Arlington
License
Licensed Clinical Social Worker - board approved clinical supervisor
Publications
2017 Gosnell, F., McKergow, M., Moore, B., Mudry, T., Tomm, K. A Galveston Decloration. Journal of Systemic Therapies, 3, (20-26)
2016 Bolton, K., Lehmann, P. Jordan, C., Frank, L., Moore, B. Self-determined goals in a solution-focused batterer intervention program: Application for building client strengths and solutions. Journal of Human Behavior in the Social Environment , 2, (541-548)
2009 Simmons, C. Lehmann, P. Strengths-Based Batterer Intervention: A New Paradigm in Ending Family Violence - group goal forms
Research
2010 EBTA Research Grant: Lehmann P, Moore B: Pre-Post design for 100 men convicted of domestic violence who attend a group program.
2010 Ongoing research with Dr. Peter Lehmann at UTA using solution-focused therapy in a group format with men and women that have been charged with family violence related charges.
Professional Activities
2017 - The Journal of Systemic Therapies (reviewer)
2007 - Tarrant County Council on Family Violence
(2007 - : Member; 2014-2016: Chair; 2013: Vice Chair; 2010-2012: Treasurer; 2008-2012: Treatment Committee Chair)
Professional Memberships
National Association of Social Workers
American Association of Marriage and Family Therapy